Arteche offers low voltage and medium voltage (600V to 72Kv) Dry type instrument transformers, bushing current transformers (BcTs) for indoor and outdoor applications

INNER-TITE Corp. serves the utility industry through the design, manufacture and sale of innovative, premium quality mechanical security devices and makes revenue protection and utility theft prevention duties easier and more effective. Since 1932, they have specialized in developing the finest products for Electric, Gas, Water and Telecom/Cable TV utilities. Made in the USA.

King Luminaire manufactures decorative outdoor lighting products for a vast array of applications. From park lighting, streetlighting, new home development to utility, King Luminaire has supplied thousands of luminaires throughout North America and the world. King Luminaire can help design and supply outdoor lighting products
for most applications including decorative spun concrete, metal, aluminum and cast iron poles along with bases, arms and banners. Made in the USA.

Panel Built manufactures a complete line of custom modular substation buildings, security booths, pre-assembled buildings, ballistic rated guard houses, prefabricated towers, offices, mezzanines, cleanrooms, and other modular structures.

Pelco Structural Transmission, Substation, Distribution tapered tubular steel structure for applications up to 765kV, They pre-fit multi section structure before they ship to ensure accuracy. Offers temporary Emergency Transmission structures for fast installation that fits most application during any emergency needs. Made in the USA.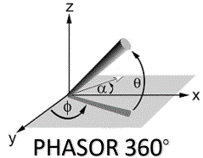 Phasor360 offers consulting and training services for the electric utility industry on Grounding, Metering, AMI, VAR Mitigation and SCADA. They build SME, PME, Cap-Banks, Sectionalizers and other custom OEM equipment. Disabled-VET Owned-USA Assembled
Richards Manufactures CU & AL Connectors-Compression & Mechanical, Braided Rope, Pole Line Hardware, Wildlife Protector, 200AMP Loadbreak Elbows and accessories, 600/900Amp Deadbreak Elbow and accessories, Cold Shrinks, Network Protector and Accessories, Overhead Disconnect Switch and ADSS Fiber Clamps. Hardware Only
SPS Manufactures Low voltage switchgear and switchboards, medium voltage met-al-enclosed and metal-clad switchgear, low and medium voltage arc-resistant switchgear, metal-enclosed power capacitor banks and harmonic filter banks, PME enclosures, relay panels, skids, and e-house (PDC, PCR, EER, IPA, PCC) buildings. WBENC-Made in the USA
StressCrete makes High Quality Spun Concrete Poles, power distribution and transmission poles as well as a line of specialty poles that are suited for camera and solar applications. Made in the USA.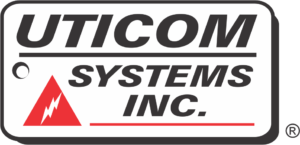 Uticom manufactures a full line of labels, markers, tags, decals, ANSI/OSHA safety graphics, waterproof tags, and custom signage for the utility market as well as custom-made solutions. Their compliant and durable graphics are accomplished through their Compliance Monitoring Program. Their services include the development, manufacturing and monitoring of hazard alerting and utility graphics standards, procedures and products. Made in the USA.

Wagners fiberglass crossarms delivers strong results with less deflection over other arms on the market. CFT crossarms are a non-corrosive product that has been UV tested 41,000+ hours. Made in the USA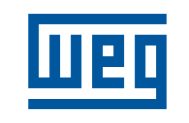 WEG offers Power, Auto's, GSU's, Rectifiers, Arc Furnace and 3 Phase Padmount Distribution Transformers. Made in the USA.
With a B.S. in Electrical Engineering and an MBA, Corey has worked in electrical design and protection at a consultant firm. He then transitioned to an electrical distributor as a technical products engineer, covering Arkansas, Oklahoma, Missouri, Mississippi, and Louisiana. He now works as a territory sales engineer for EHV Solutions covering Eastern Oklahoma, Arkansas, and Louisiana. His experience includes substation, transmission, distribution design, VAR correction, and technical devices/controls at IOUs, cooperatives, and municipalities.
Corey Lucas, E.E.
Sales Engineer